Version 6
Modern refinement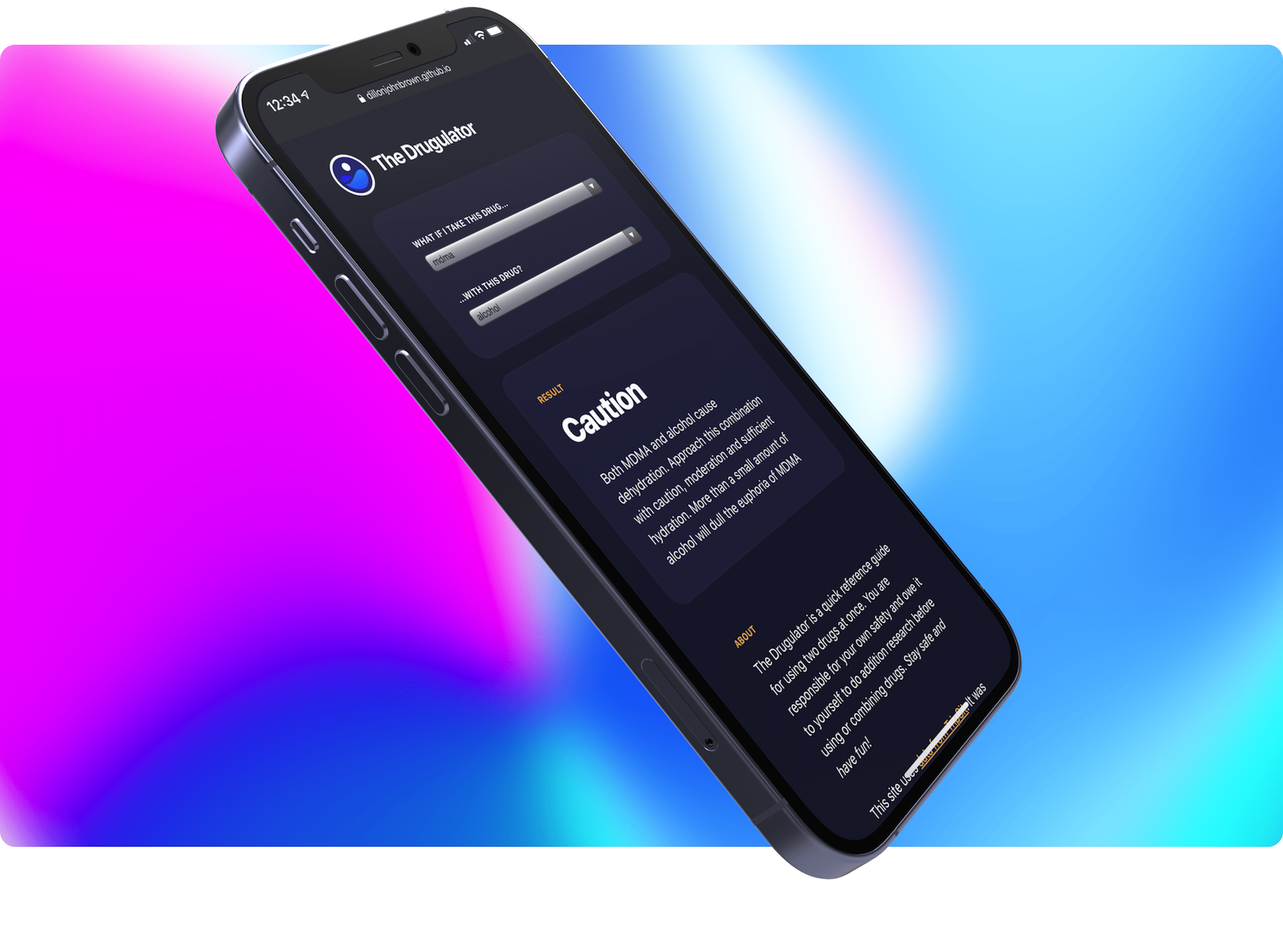 This revision was built mobile-first, with a focus on simplicity.
I am extremely proud of this incarnation. I learned from the misteps of past versions and created a balanced, refined, and beautiful tool.
I encourage you to try it out.
Use The Drugulator →
Version 5
Smarter, faster,... sage green-er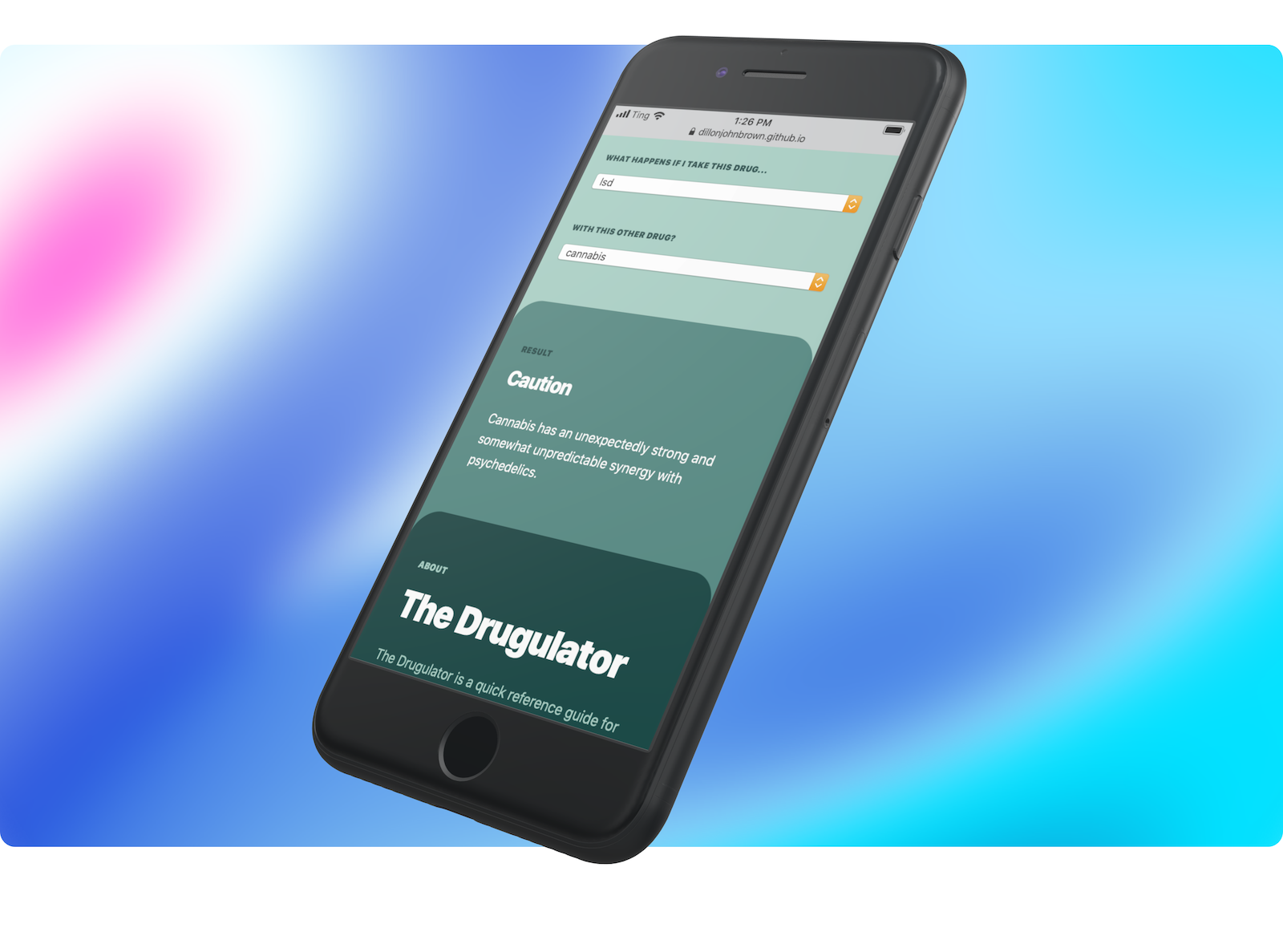 In this revision I rebuilt the site from the ground up.
Version 4
For designers, by designers, for no one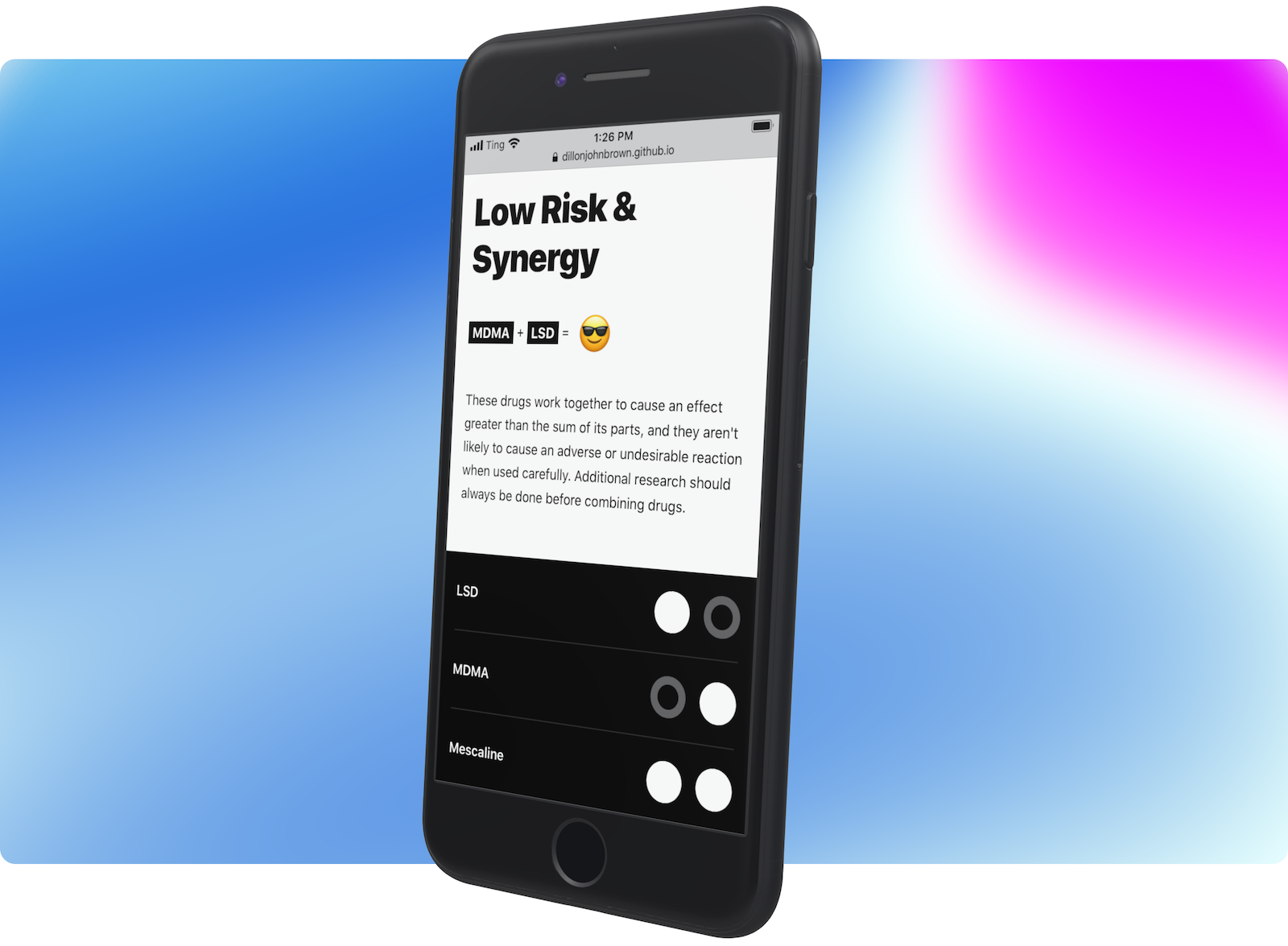 Users (my friends) were unsure how to interact with this version.
When building this revision I chose to challenge myself by using only black and white. Left to my own devices, I went a little too far and usability suffered.